There is nothing wrong with friendly competition. I laughed when I saw this image and read this article on Streetsblog.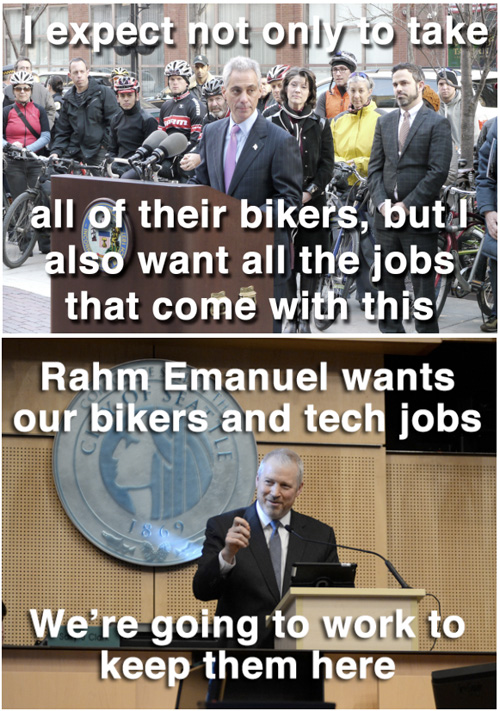 But the truth of the matter is that this makes a lot of sense. I'm talking about transportation investment in cities. It's been clear for some time now that the suburban experiment is coming to an end, that we need to reinvest in our cities. Now, I am a Chicagoan and I'm not necessarily a big fan of Rahm (who eliminated the planning department at City Hall!). But, he has done some very innovative, urban friendly things that are paying off. There is a reason that downtown Chicago has attracted corporate investment the past couple of years. One example of smart transportation investments, alluded to here in the Streetsblog article, is the Dearborn protected lanes.
I'm not sure whether we're better off in the long run stealing jobs from other cities. But, then again, I'm not sure I'd categorize it as stealing. When you build infrastructure in the right way, the economic rewards will come.